Days off...Lets Bake!
Hey now, every now and then, we do deserve a day off. I try to maximize the things I do during this valuable time, but, suddenly, it's the end of the day, and, instead of relaxing and enjoying my time off....I spent the day grabbing groceries, cleaning my home, doing laundry, walking the dog, and various other things I try to get done on Sunday...but couldn't....
Since it is the holiday season and my full time job (yes, I have one of those too. It's SUPER fun, I really love it, and it's teaching me valuable lessons I apply to this endeavor) gave us all Christmas and the day after off, I had a unique opportunity to be alone in my space, roll up my sleeves, and get things done!
So with my apartment spotless and no laundry to do, I woke up Thursday morning with literally nothing on my agenda. With the hopes of laying on my cloud like mattress and snoozing away most of the morning, my brain decided it was time to go into hyperdrive..... "What to do?" it kept asking..."You have the WHOLE day off, what do YOU want to do?!".
I think of my typical go-to's....too cold for jogging...going out to a new place for lunch and coffee requires a shower...baking something...
Hmmm...yes! Lets bake something.
what did I have available?
Flour, brown sugar, powdered sugar, apples, vanilla, corn starch, cooking spray, butter....
Lets make an Apple Dutch Baby!
PS: Excuse the iPhone Ness of these...around this time of year....the gear gets sent off to get cleaned and tuned up....it doesn't arrive back until December 29.
Using this recipe I found on Pinterest, I was determined to make a super yummy apple dutch baby that I could enjoy for breakfast for a couple of days.
After preheating the oven came my least favorite, peeling and coring the apples I had. I was using fuji apples, despite the recipe calling for pink lady apples. These guys were left out over the last day (to remind myself to eat them before we took off for Dallas for the New Year)...so they were nice and easy to core...not so easy to peel. They did slice up nice and thin so they would cook through easily on the stove top.
Next I added my 4 tbs of butter....then cinnamon, brown sugar, and nutmeg... I also added some vanilla to the seasoning mix to give it a teeny kiss of extra sweetness. Then I added my apples. They were pretty thinly sliced, but they still sopped up all that delicious gooeyness in this mixture. After sautéing them for about 5 1/2 minutes, I switched off the burner and slid the whole pan into the oven.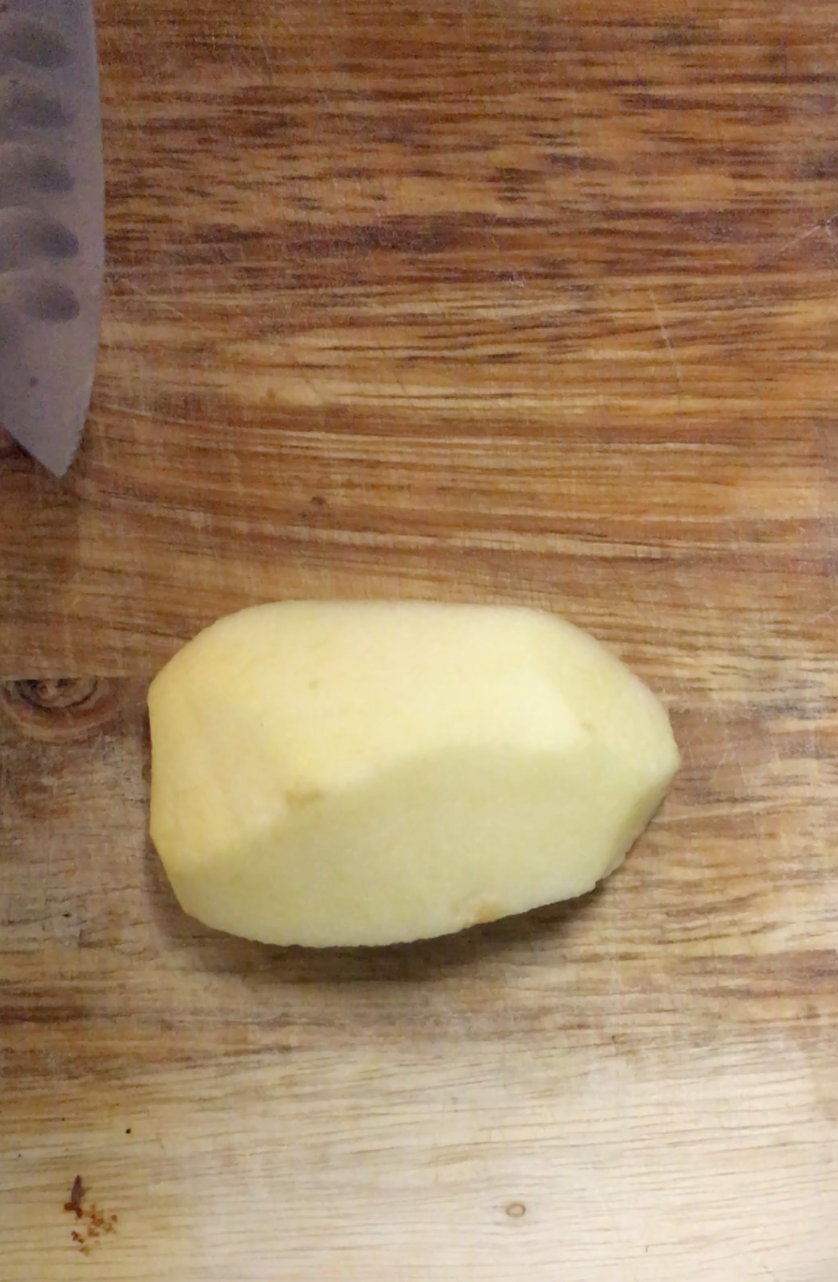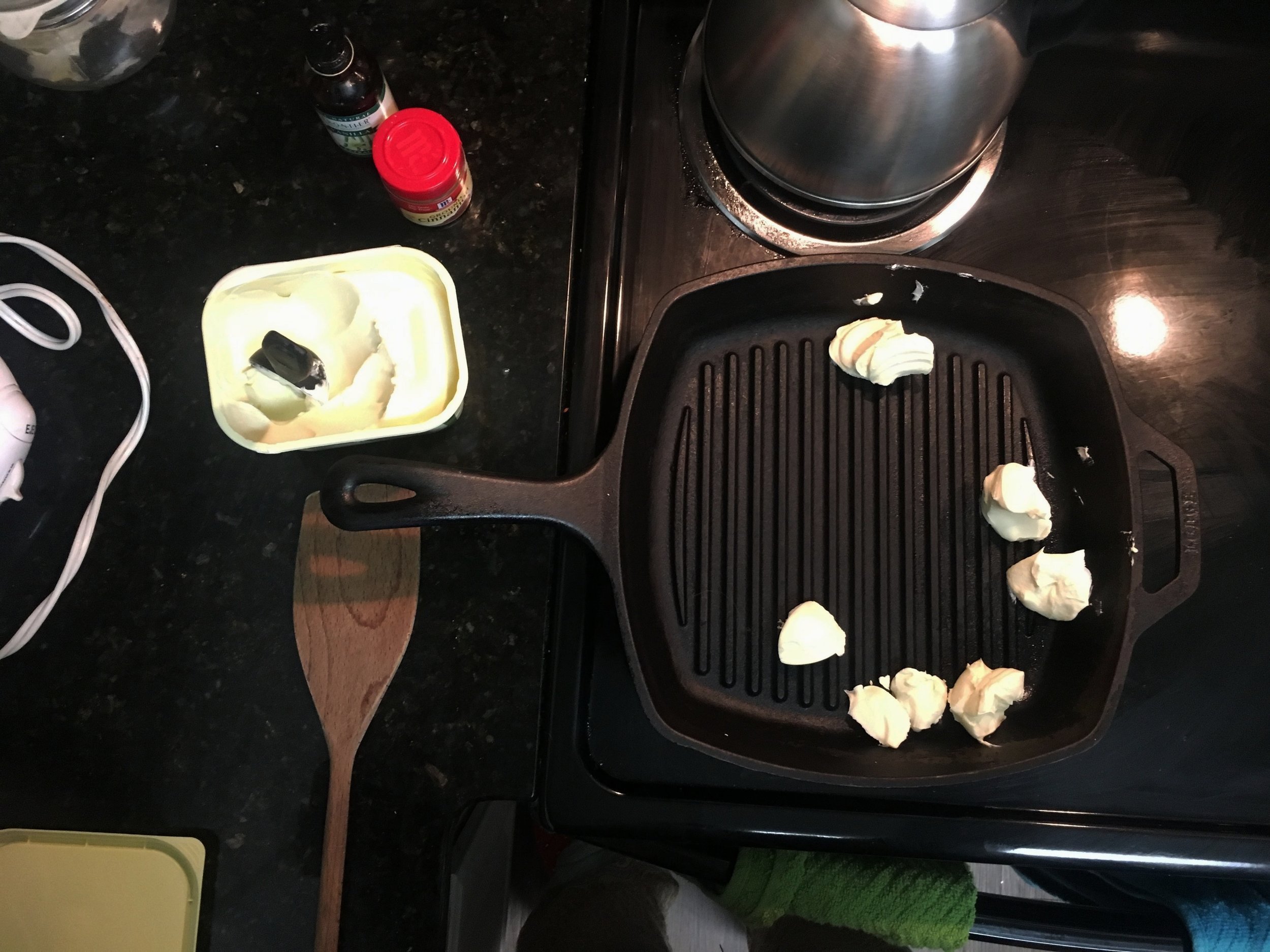 While those were creating the filling, I made the batter. First I mixed up the flour with the eggs...then the milk and more vanilla. Seems pretty simple...however, thank GOD I randomly decided to buy a little Chef Mate Handheld Mixer at HEB one day on impulse...otherwise this would've been tedious. The thing with Dutch Baby Pancakes (Also Called German Pancakes...but I read online these actually come from Pennsylvania Dutch Country....) is you have to make the mixture SUPER smooth...almost like a thin milkshake....or it won't come out the way you're expecting. Mixing by hand would be a very hard task...not impossible, just hard.
Once it was all smooth....and it seriously does look like a thin milkshake... I pulled the pan of apples out of the oven and poured the mixture right on top. I then put it back in the oven and let it bake for about 16 minutes.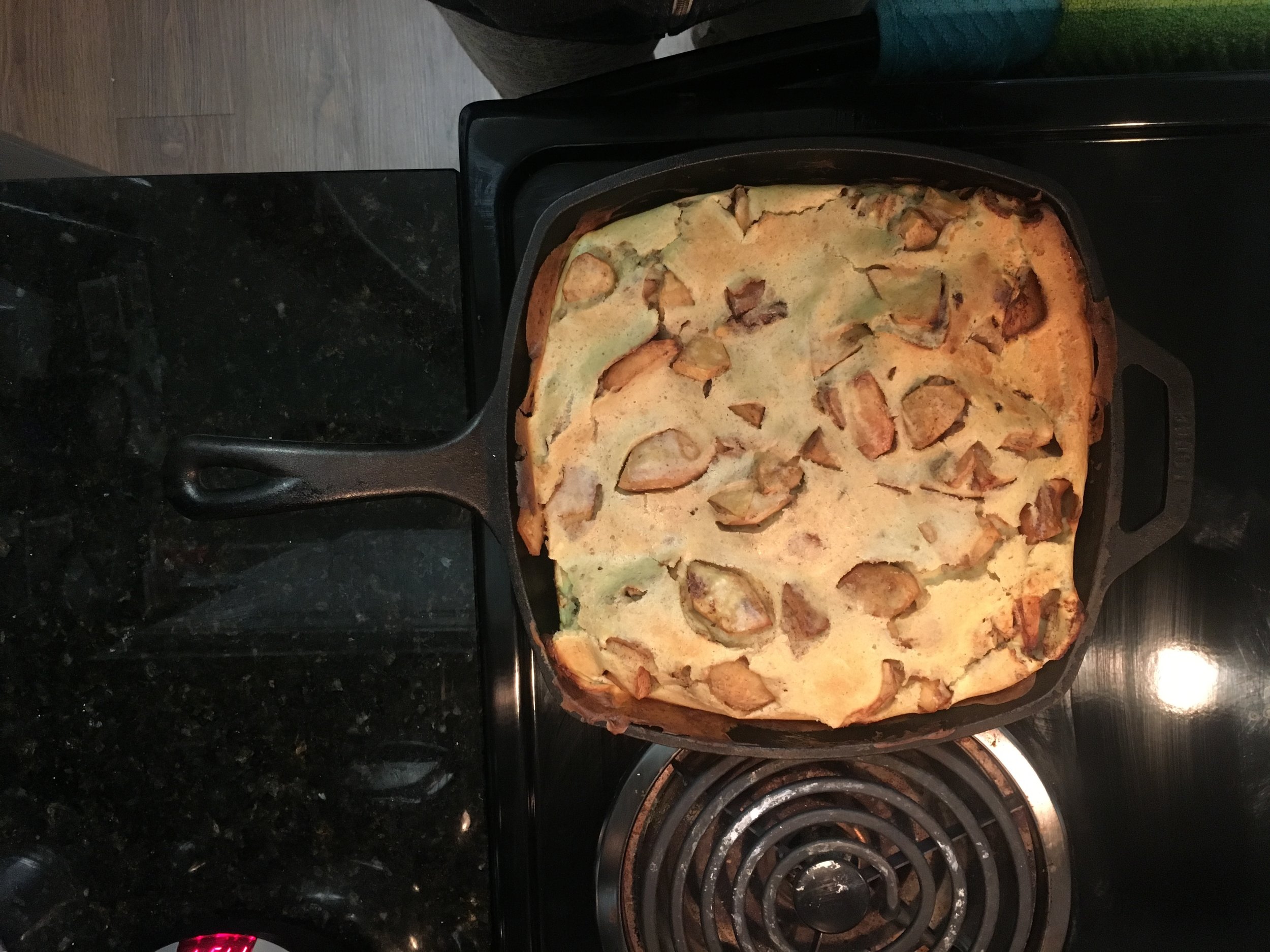 I let it sit and cool on the stovetop for about 10 minutes and I sliced into it....in an instant, my home was filled with apple cinnamon smells that lasted the whole day.....I added a dallop of whipped cream by my slice and breakfast was served! Next time....I think I'll bake it a bit longer and add a mixture of butter, cinnamon, and nutmeg drizzled on top in the last few minutes of cooking....give it an extra sweet crunch....
Seriously! This is what I do on my days off1 I'm happy to share this with you because, well, you guys make CCPhotoFactory what it is. I can't help but be super appreciative of you guys...your input and feedback mean the world to me, so I'm sharing a bit of my world with you.
PLEASE don't forget about my awesome $500 off packages and $700 off our favorite package! We have extended the deadline of this to January 30, 2018! Please contact us to book your appointment!!

-Caity C./Owner and Lead Photographer