Holly and Yogi | 11.03.18 | Georgetown, TX.
Just a few short months ago, Holly Facebook messages me telling me she had decided to abandon her plans for a small destination wedding in favor of a HUGE party for her and her fiancé, Yogi's, November wedding. She also needed help with her wedding photos.
Awesome, I replied, and immediately jumped at the chance to help a friend feel just a little less stressed about wedding planning.

Lets face it, planning a wedding, especially one for 200+ guests is stressful, no matter who you are. Holly and Yogi had to incorporate two totally different sets of traditions, find food all their guests would enjoy, and still find space to include a little….them in their special day.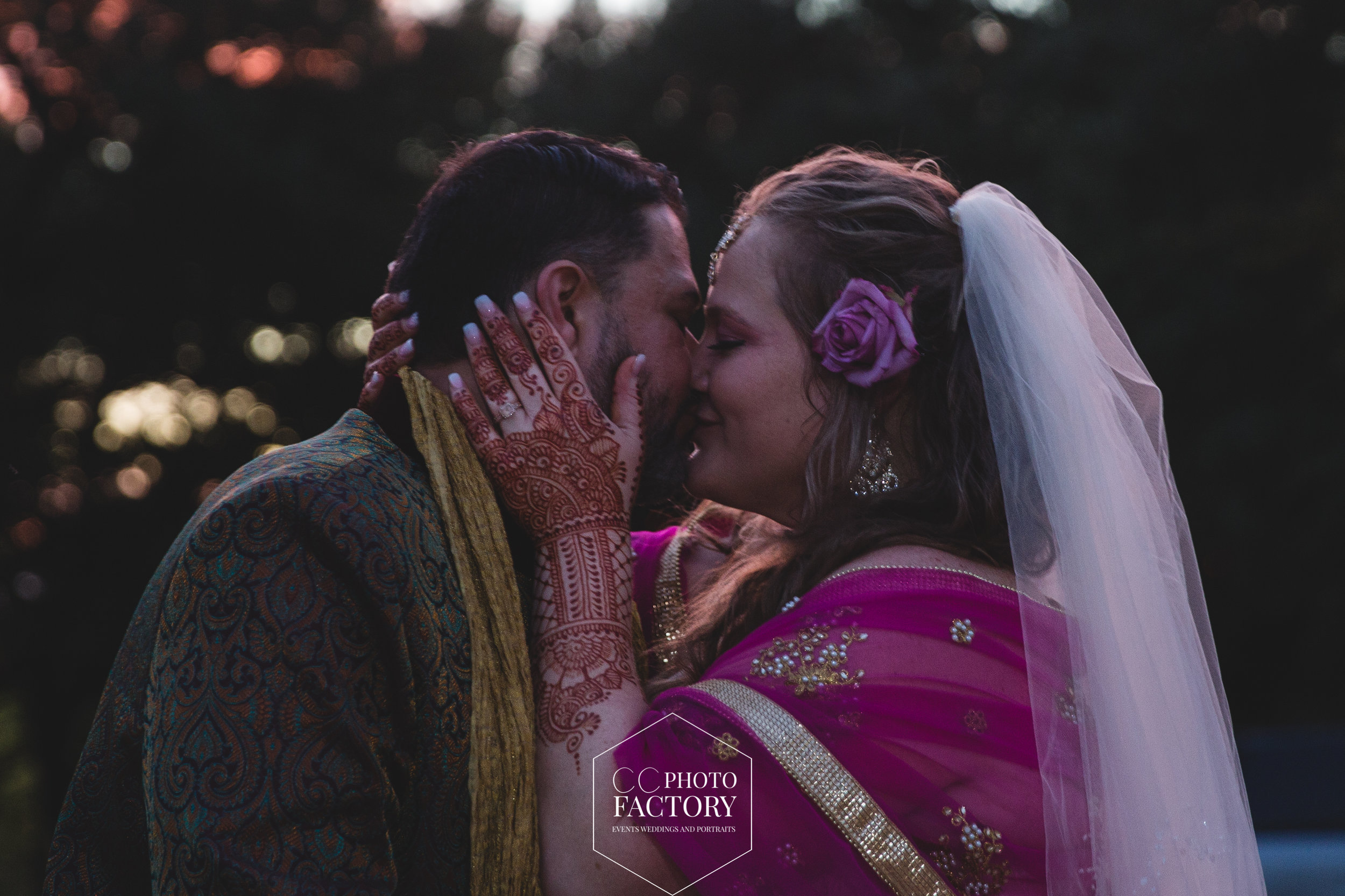 The couple decided on a good location to fit both their taste and their party. Dales Essenhaus in Georgetown provided he perfect backdrop for their rustic wedding was full of both Hindi and Christian traditions. Fajitas were the perfect cuisine for their guests, along with a HUGE variety of drinks and snacks. All that topped with both Wedding Cake and Indian pastries and a healthy side of dancing, and you have a GREAT wedding!
Seriously, their guests were still boogying when we departed at 11 PM.

Thank you, Holly and Yogi for having CCPhotoFactory cover your amazing wedding! We wish you the VERY best!
-Caity C.| Owner and Lead Photographer